The Global MetroMonitor (2011) is a ranking of the economic performance of world cities during three time periods: 1993-2007 (pre-recession); 2007-2010 (recession); and 2009-2010 (recovery).  The study is a collaboration of the Brookings Institution and the London School of Economics and Political Science (LSE).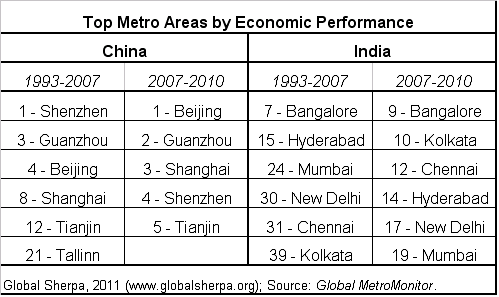 Related articles and content:
World Cities Page – Rankings, Development Facts and Article Links
World Cities: Best Quality of Living and Liveability
Top Global Cities Rankings (Analysis of the 2010 Global Cities Index)
Return to the World Rankings page.