Nelson Mandela's passing on December 5, 2013 at the age of 95 set off a global outpouring of moving tributes and remembrances.  This post offers a brief glimpse into a few of them and the life of the extraordinary freedom fighter known to South Africans as "Madiba" or "Tata", the "father of the nation."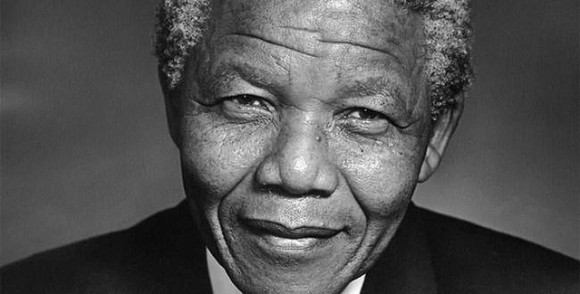 Nelson Mandela Quotes
"Overcoming poverty is not a gesture of charity.  It is an act of justice.  It is the protection of a fundamental human right, the right to dignity and a decent life." – at the Make Poverty History rally, London, February 3, 2005
[youtube_sc url="https://www.youtube.com/watch?v=1NennMCLG7A#t=75″ title="nelson%20mandela%20make%20poverty%20history%20speech%20london%20trafalgar%20square"]
"Education is the most powerful weapon which you can use to change the world."
"As important as medicine and treatment are, people living with HIV/Aids need even more importantly love, support and compassion." – at the Youth Forum on HIV/Aids, Johannesburg, September 22, 2003
"At the September Beijing Conference of the United Nations women of the world will gather to chart a path for humanity towards bringing an end to the evil that continues to plague even the most powerful of nations – and that is discrimination on the grounds of sex." – at South Africa's first National Women's Day, August 9, 1995
"There can be no keener revelation of a society's soul than the way in which it treats its children."
"If you talk to a man in a language he understands, that goes to his head. If you talk to him in his language, that goes to his heart."
"A good head and a good heart are always a formidable combination."
Mandela: Beacon of Human Dignity and Freedom
"Madiba spoke for all oppressed people in the world.  He was the most powerful and consistent voice for social justice in the 20th century," wrote Winnie Byanyima, Executive Director of Oxfam International.
President Bill Clinton described Nelson Mandela as "one of the most remarkable people I ever knew."
"In a world where leaders fail to inspire, he stands out as a powerful bridge across race, culture, religion and geography," wrote Jay Naidoo in an article in South Africa's Daily Maverick titled "Mandela's gone, but he will be with us forever." People around the world longed for the "Madiba Magic" that "made them feel special, that made them feel our shared human dignity."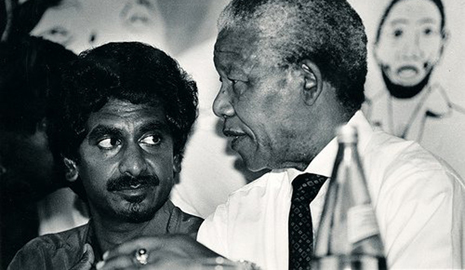 As founding General Secretary of COSATU, the Congress of South African Trade Unions, Mr. Naidoo fought by Mandela's side as a human rights activist and later a minister in his government.  It was a natural pairing considering Mandela's support for unions as protectors and advocates for workers' rights.
Naidoo remembers Mandela as a staunch proponent of women and children.  Despite his "royal lineage", Mandela "fiercely defended the equal rights of women and never failed to confront cultural or traditional practices that undermined those rights."
History: A Brief Look at a Long, Fascinating Life
Nelson Mandela was born in 1918, just five years after the passing of the Natives Land Act began to enforce mass segregation.  His real given name was Rolihlahla, a Xhosa term for "troublemaker."  A member of the Thembu tribe of Xhosa peoples in southern Africa, Mandela's father was a reigning nobleman from a junior branch of the Madiba clan of kings.
Rolihlahla didn't become Nelson until a teacher gave him the name at his first day of school.  Mandela eventually went on to study law at the University of Witwatersrand in Johannesburg and became a founding member of the ANC's Youth League.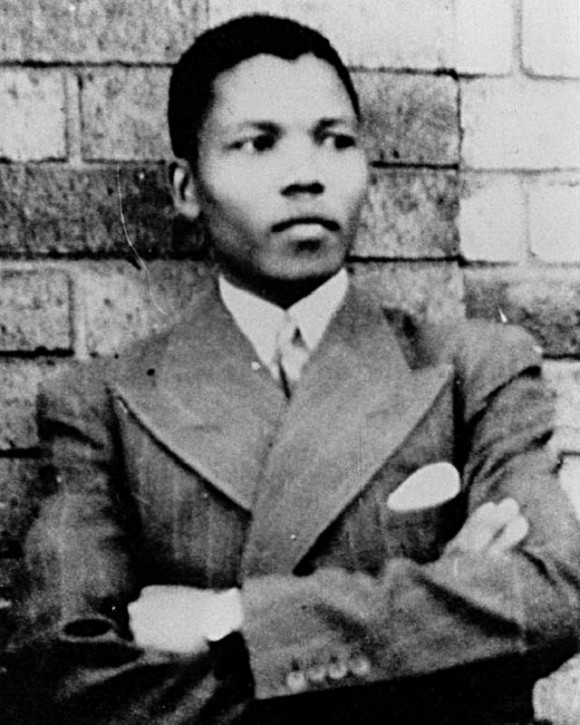 After the National Party of South Africa came to power in 1948, he rose to prominence as a leader of the ANC's Defiance Campaign against Unjust Laws.  The campaign centered on resisting the National Party's policy of racial segregation and discrimination known by the Afrikaans word Apartheid.  Demonstrations against Apartheid set for April 6, 1952 – the 300th anniversary of white settlement on the Cape of Southern Africa, led to the imprisonment of some 8,500 protesters, including Nelson Mandela.
A Mythological Figure
After years of fighting against racial discrimination and minority rule, Mandela was convicted of conspiracy to overthrow the government and sentenced to life in prison.
At his trial before the South African Supreme Court in Pretoria, he ended his speech with these words: "I have cherished the ideal of a democratic and free society in which all persons live together in harmony and with equal opportunities. It is an ideal which I hope to live for and to achieve. But if needs be, it is an ideal for which I am prepared to die."
Fearing the strength of Mandela's presence and struggle, the National Party went so far as to ban his image.  The plan backfired by fanning the flames of Mandela's mythological status.
From Prisoner to President
Nelson Mandela lived his life in prison for 27 years, with 18 of those spent on Robben Island.  He was finally released in 1990 in response to an international lobbying campaign and escalating civil unrest.
He took a lead role in launching a new constitution in 1993 that gave black South Africans the full rights of citizenship they had been denied for so long.
The people of South Africa expressed their admiration and gratitude by making Mandela their first black, democratically President in 1994.  For the next five years, his government "focused on dismantling the legacy of apartheid through tackling institutionalized racism, poverty and inequality, and fostering racial reconciliation."
Retiring from Retirement
After retiring from the presidency, Mandela embarked on a life of public activism, statesmanship and philanthropy.  The Nelson Mandela Foundation was formed in 1999 to focus on combatting HIV/AIDS, rural development and access to education.
He also became more vocal about criticizing the unilateral actions of western powers, notably the U.S. and U.K.  Despite his democratic credentials, Mandela curiously remained on the U.S. terrorism watch list until 2008, when President Bush signed a bill removing his name.
The chart below from The Economist shows a chronology of Mandela's South Africa and the evolution of the country's population over the past century.  (Click on the image below to view the full-size infographic in a separate browser tab or window.)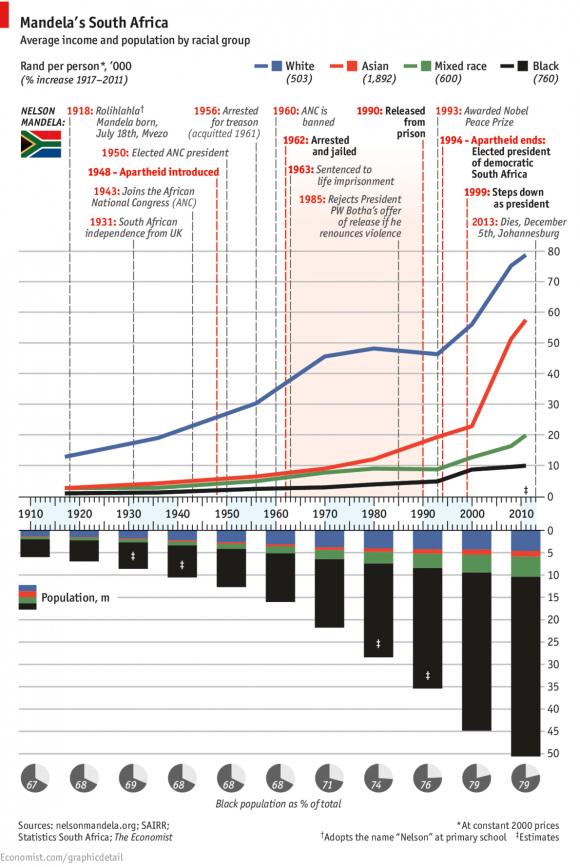 Champion of Education, Science and the Environment
Mandela's regard for science and the environment may be one of his more under-appreciated qualities.  He keenly recognized the strong links between education and environmental conservation and human rights and opportunities.
In a New Scientist Op-Ed titled "Mandela's Unsung Legacy of Science in Africa," Calestous Juma wrote, "Probably the most destructive of [Apartheid's] legacies was to restrict non-whites from getting technical training.  What is more, this exclusion was not unique to South Africa but part of a wider political culture that defined Africa as a region with low levels of technological expertise.  Mandela understood that exclusion from education was a major limiting factor to development."
As part of his efforts to expand access to education and technical learning, Mandela supported the creation of a new generation of African Institutes of Science and Technology, with two already established in Tanzania and Nigeria and another planned for Burkina Faso.
At the 2002 Earth Summit in Johannesburg, Mandela observed, "Access to water is a common goal.  It is central in the social, economic and political affairs of the country, continent and the world. It should be a lead sector of cooperation for world development.  No water, no future."
Mandela's Timeless Example
Nelson Mandela's powerful influence and message of hope stretch far beyond South Africa to the courageous struggle of marginalized people and human rights advocates around the world.  His fight for universal human dignity, open approach to engaging opponents and belief in the transformative power of education continue to provide a timeless example for other leaders and nations, from western powers to developing countries including South Africa.
Related articles and content:
Topic pages and country profiles: Development, Sustainability, Globalization, Inequality, World Rankings, BRIC Countries, China, India, Brazil, Japan, South Korea, World Cities, New York City, Tokyo
China in Africa: South Africa Joins BRICs Summit
1.5 Billion Energy Poor: Life Without Electricity
Youth Unemployment: Building a Brighter Future
The Great Global Water Squeeze
Visit the Global Sherpa home page.