Earth Day is "widely credited with launching the modern environmental movement," according to the Earthday Network (EDN) site.  More than one billion people participate in Earth Day activities each year.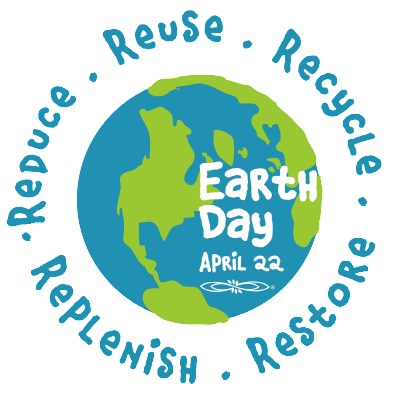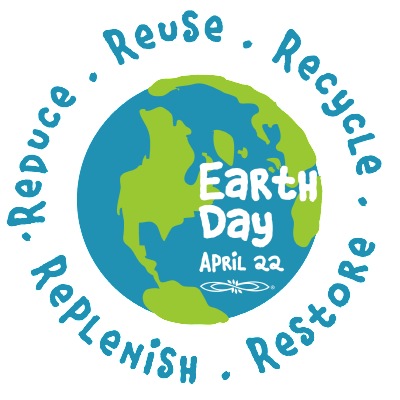 Occurring yearly on April 22, the first Earth Day took place on April 22, 1970.  In 2012, the 43rd Earth Day coincides with the 20th anniversary of the 1992 Earth Summit in Rio de Janeiro, Brazil.  In June, Rio+20, officially known as the United Nations Conference on Sustainable Development, will return to Rio to address the interdependent issues of economic development, sustainability and equity.
A Billion Acts of Green
A Billion Acts of Green is described by EDN as "the largest environmental service campaign in the world."  It was selected as the theme for Earth Day 2011 with the goal of inspiring one billion environmental initiatives by Rio+20.  The campaign is designed to, " … inspire and reward simple individual acts and larger organizational initiatives that further the goal of measurably reducing carbon emissions and supporting sustainability."
The campaign embraces the admirable notion that everyone can make a difference and no act is too large or too small.  Acts range from organizing and attending Earth Day events to pledging to eat more local food and bring reusable shopping bags to the store to signing a petition to Dilma Rousseff, the first female President of Brazil, to defend the Amazon rainforest.
Reporting and enforcement mechanisms that could help keep pledges from going the way of New Year's resolutions seem to be lacking.  Nevertheless, the campaign has a worthy goal, and even relatively small changes in environmental consciousness and behavior can be an important step in advancing conservation and sustainability.
Model Green Acts
In honor of Earth Day and the Earth Summit, here is a highly subjective sample of a few notable initiatives from the A Billion Acts of Green site.  Acts are organized by eight categories: Green Schools & Education, Advocacy, Energy, Transportation, Sustainable Development, Conservation & Biodiversity, Recycling & Waste Reduction and Water.
Help catadores (recycling pickers) around the world – The film Waste Land tells the story of the catadores who work in the world's largest garbage dump, Jardim Gramacho, located on the outskirts of Rio de Janiero.  Tiao, a catadore featured in the film, has pledged to build on the interest generated by the film by organizing to improve the lives of his fellow workers.
Clean up your community – The civil society movement Lets Do It! is organizing events around the world to map and clean up illegal waste and "delve deeper into reasons why we, as global citizens, are wasting so much."
Plant a tree – Earth Day Network's Canopy Project focuses on planting trees where reforestation is "urgently needed," including Haiti, Brazil, Mexico and urban areas of the U.S. Deforestation for food production accounts for more greenhouse gases than all forms of transportation combined according to Jason Clay of the World Wildlife Fund.
Call or write your legislator about going green – Common Cause, a nonpartisan organization working for political change, seeks pledges to contact legislators about supporting the transition to a low-carbon, green economy.
Get a home energy audit and "do what it says" – In the U.S., home electricity use, heating and waste account for about 17 percent of national carbon dioxide emissions according to the Environmental Protection Agency (EPA).
Rally senior management to get recycling at work – This pledge deserves more support.
Green your rock tour – Singer Brandie Carlile has pledged to buy carbon offsets for her tour.  Another group called The Nadas will be "rocking the rails on its next tour to bring more passenger rail to Iowa."
Earth Day Network
Earth Day Network's core programs consist of: greening schools and promoting environmental education, accelerating the global green economy and A Billion Acts of Green.  The Washington D.C.-based NGO works with more than 22,000 partners in 192 countries to advance its mission.  For the Green Schools Campaign, EDN's partnership with the U.S. Green Building Council and the Clinton Foundation aims to green America's K-12 schools within a generation.
EDN's international operations include a permanent India Program headquartered in Kolkata, India, which focuses on environmental education, Women & the Green Economy (WAGE), capacity building and training and Earth Day in India.  It plans to present findings from the WAGE program at the 2012 U.N. Earth Summit in Rio.
Related articles and content:
Global Sherpa topic pages and country profiles: Development, Sustainability, World Rankings, BRIC Countries, India, China, Brazil
1.5 Billion Energy Poor: Life Without Electricity
Sustainability and Equity: UNDP Human Development Report (HDR) 2011
Scoring and Ranking the World's Environmental Performance