Getting shot down by enemy fire in the company of a Guatemalan general can build trust and gain rare access to a remote military outpost.  More than ever before, foundations and non-profits are using the power of documentary films about social issues to raise awareness and inspire action on behalf of important international causes.
These are just a couple of the interesting lessons from two fascinating panels on documentary filmmaking that were part of DOC NYC 2011.  Billed as New York's Documentary Film Festival, DOC NYC is an annual showcase of leading documentary filmmaking held at IFC Center and New York University's School of Continuing and Professional Studies (NYU SCPS).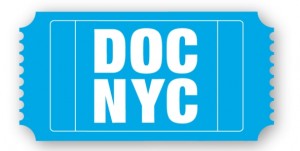 The Filmmakers: Telling Global Stories
An intriguing cast of accomplished documentary filmmakers, which included Ross Kauffman, Pamela Yates and Andrew Berends, shared their experiences shooting in exotic, often dangerous locations on the panel Telling Global Stories.
Admiringly dubbed "Columbo" for his self-effacing delivery by the moderator, Mary Domowicz, Director of NYU SCPS' Department of Design, Digital Arts and Film, Oscar-winning filmmaker Ross Kauffman spoke of being driven by the emotional experience of befriending his inspiring subjects and telling their stories.  Mr. Kauffman won the 2005 Academy Award for Best Documentary for Born into Brothels, which he shot over a period of two-and-a-half years on location in Calcutta.
Ms. Yates is a co-founder of Skylight Pictures who successfully partnered with the MacArthur Foundation to create The Reckoning: The Battle for the International Criminal Court, which was filmed across four continents in six languages over four years.  Ms. Yates' numerous accolades include four nominations for the Grand Jury Prize at the Sundance Film Festival for When the Mountains Tremble, Poverty Outlaw, Takeover and The Reckoning.
Mr. Berends takes a more individualistic approach to filming alongside guerillas and insurgents.  His work encompasses two films shot in Iraq, The Blood of My Brothers and When Adnan Comes Home, and an upcoming documentary, Delta Boys, set in Nigeria.
The panel also drew attention to the work of two well-spoken, enterprising young filmmakers pursuing Master's degrees at NYU's Center for Global Affairs.  Elizabeth Cantrell and Mara Tshibaka spoke eloquently about their experience traveling to the Democratic Republic of the Congo (DRC) to tell the story of conflict and sexual violence through local voices, in collaboration with Los Angeles-based filmmaker Jesse Dolan.  The film, which is scheduled for completion in 2012, is described as, " … a call to action … that shows hope in the midst of brutality and illuminates ways forward out of an oft-described interminable conflict."
The Enablers: How Film and Philanthropy Work Together
The second panel, How Film and Philanthropy Work Together, featured an eclectic lineup of accomplished fundraisers and advisors.
Sandi Dubowski spoke to the transformative role of crowdsourcing in fundraising from his experience as a successful fundraiser, producer, director and writer.  Mr. Dubowski is currently the Outreach Director for The Good Pitch, which fast-tracks partnerships between documentary film and the philanthropy, NGO, technology, brand and media sectors.  Two of his films, A Jihad for Love and Trembling Before G-d, were instrumental in inspiring a global movement and giving equal rights to the LGBT community.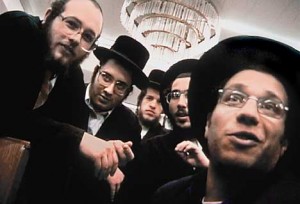 Dan Cogan's firm, Impact Partners, provides critical funding and support services that give life to independent cinema that addresses pressing social issues.  Successful films that have benefitted from Impact's involvement include: The Cove, Kick Like a Girl, Lioness and The Island President.
An endearingly plucky Naomi Levine, Executive Director of NYU's George H. Heyman, Jr. Center for Philanthropy and Fundraising, offered a wealth of knowledge and valuable lessons from her 22 years of experience raising more than $2.5 billion for NYU.
Market Challenges and Opportunities
Panelists pointed to both challenges and opportunities that current market trends present to seasoned and aspiring documentary filmmakers alike.
A sense of audience fatigue and market saturation can make social issue films about Africa a hard sell in Europe.  More generally, filmmakers need to overcome a common sentiment that even Mr. Kauffman admitted to feeling about not wanting to see another depressing documentary.
On the other hand, foundations and other non-profit organizations have taken to the power that compelling social issue films can bring to motivating action on behalf of important causes.  Ms. Stein noted that many of these organizations have even devoted whole departments to the area.
Hope and Inspiration Overcome Market Fatigue
Reveling in the "joy and hope and beauty of human expression," Mr. Kauffman and his fellow filmmakers saw their subjects' captivating stories as powerful antidotes to the fatigue of over-played themes.  While fondly recalling past subjects, the panel collectively marveled at the hope and humor that their characters somehow manage to find in even the most difficult situations.  Mr. Kauffman spoke warmly of being struck by the grace and levity with which his subjects approach daily life in circumstances that are hard to imagine for many of us.  Ms. Cantrell and Ms. Tshibaka gave voice to the vision that Africans have for what their own countries and continent can become and offer to the world.  Ms. Yates offered a quote attributed to Columbian novelist Gabriel Garcia Marquez, "It's not who tells the story first.  It's who tells the story best."
Cultivating Relationships
Cultivating strong relationships quickly emerged as an essential, common success factor in both filmmaking and fundraising.  The filmmakers gave unanimous testament to the role that relationships and personal connections play in getting their subjects to open up on camera and letting the audience into their private worlds.
In Mr. Berends' words, "There's a lot of hanging out.  The more time you're willing to put into it with your subject, the more you're going to get out of it."  If possible, Ms. Yates recommended making an advance scouting trip to initiate the bonding process.  She noted the trust that comes from telling people you're going to do something and then actually returning to follow through on those plans.
The same holds true for fundraising.  Philanthropists and other donors want to feel like they are partners and have a personal stake in the projects they fund.  Ms. Stein and others ardently advised funding recipients to be diligent stewards of their donors' generosity and interest in their projects.
Fundraising and Philanthropy
Even low-budget productions carry significant costs.  Mr. Berends estimated typical documentary budgets at $100,000 to $1.5 million.  Ms. Stein emphasized the intense competition for the wallets of potential funders.  To raise enough cash, most filmmakers need to pursue all possible sources of funding, including: foundations, businesses, individual donors and personal funds.
Calling on a seemingly encyclopedic knowledge of the philanthropic universe, Ms. Stein succinctly addressed the relative contributions of each group of potential funders.  According to her figures, more than 80 percent of any effective fundraising campaign comes from wealthy individuals who want to support projects of great interest to them.  Foundations account for some 12 to 15 percent of fundraising campaigns and corporations another 4 to 8 percent.
Mr. Cogan counseled filmmakers to think about the value of advice and support as well as pure financing when approaching their fundraising.  Grants from foundations typically offer the appeal of coming with few-if-any strings attached.  Capital from equity investors such as Impact Partners must be repaid but may be accompanied by access to resources that can provide valuable assistance with producing and distributing a film.
Key Trends in Philanthropy
Ms. Stein pointed to three major trends in the world of philanthropy: the use of technology; the growing role of young philanthropists; and globalization.  She noted the significant presence of young, major donors still in their twenties and thirties.  To exemplify the influence of globalization, she referenced a New York-based bank's convening of clients with more than $100 million in personal assets. Half of these participants consisted of individuals from outside the U.S., many of whom seek to fund projects of interest from around the world.
Foundations for Filmmakers
A number of prominent foundations are actively supporting the production and distribution of documentary films about social issues.  Atop the list, the Ford Foundation has committed to giving away $50 million to films addressing important social issues over the next five years.  Other leading funders include: the Sundance Documentary Fund, Cinereach, the Jerome Foundation, Catapult, the MacArthur Foundation, the so-called Tribeca cluster and Chicken & Egg Pictures.  Filmmakers can also seek funding from the National Endowment for the Arts (NEA) as well as state and local government funding sources.
When approaching foundations, Ms. Yates and Ms. Stein both emphasized the importance of finding strategic alignment with the foundation's mission and grant-making objectives.  Ms. Yates noted that foundations are very interested in a film's outreach campaign.  She advised filmmakers to think hard about their outreach campaigns in advance and build those campaigns into their films as much as possible.  Ms. Stein highlighted the importance of thoroughly researching prospective funders to find the best fit and maximize the chances for building productive, long-term partnerships.
Crowdsourcing
Led by Kickstarter and IndieGoGo, crowdsourcing is revolutionizing the way that documentary filmmakers and other artists fund their projects.  While Kickstarter takes a more curated approach, both web-based fundraising platforms essentially allow filmmakers and others to pitch their projects and raise significant financing by reaching a huge audience of potential donors.
Mr. Dubowski marveled at how crowdsourcing platforms are enabling anyone to be a philanthropist and shaking up old ways of incentivizing donors.  With $50 donations through Kickstarter now earning screen credits, filmmakers are left to devise other incentives to encourage and reward larger donations.  Mr. Cogan recognized crowd-sourcing as "the trend" in financing social issue films.
Impact Assessment
Donors and investors want to know that their money will make a difference in the world.  Mr. Dubowski emphasized the vital role that a thoughtful, well-documented assessment of a film's social impact can have in convincing potential investors to support a project.  He recommended the impact report for The Lionness as a prominent example of effectively making the case for a documentary's role in influencing social issues.   The report presents compelling evidence of the film's role in promoting the documentation of U.S. women soldiers in operational missions and the delivery of healthcare and other services to female veterans.
Shoot First, Fund Later
Documentary filmmaking tends to be a high-risk, low-reward proposition when it comes to financing.  As Mr. Berends noted, filmmakers these days often even have to shoot a portion of their film in advance to convey their vision and persuade prospective funders.
Fortunately, for the panelists and other passionate filmmakers who take on the considerable challenges of creating compelling films about important social issues, great stories, emotional highs, uncommon relationships and the opportunity to affect real, positive social change seem to be well worth the financial sacrifices.
Related pages and content:
The Island President (a captivating documentary film about the Maldives and global warming by director Jon Shenk)
Globalization page – Background, Rankings and Articles